Give your clients, employees, and event attendees a corporate gift that meets the quality of your company. (Minimum order is 10 pouches for custom work) G-Tech products customized with your corporate logo are high-quality and make great gifts for office staff and clients, are an impressive addition to gift baskets, and are a great way to keep your business top of mind.
The Heated Pouch Sport 2.0 includes G-Tech's patented "G-TECH HEAT", a heating technology that delivers the fastest, hottest, and most concentrated heat on the market directly to your hands. The Heated Pouch has been used by professional athletes all around the world including several players within the NFL, CFL, NBA, MLB, NCAA, PGA Tour, LPGA Tour. It was originally designed to keep professional athletes warm, so they could perform at the highest level possible. However, it gravitated over towards being a multi-purpose cold weather product that the everyday person could use. G-Tech's heating technology is now being utilized by a much broader spectrum of individuals. Multiple cold weather activity goers, such as hunters, fishers, campers, snowboarders & skiiers, or outdoor workforces, trust this upgraded product.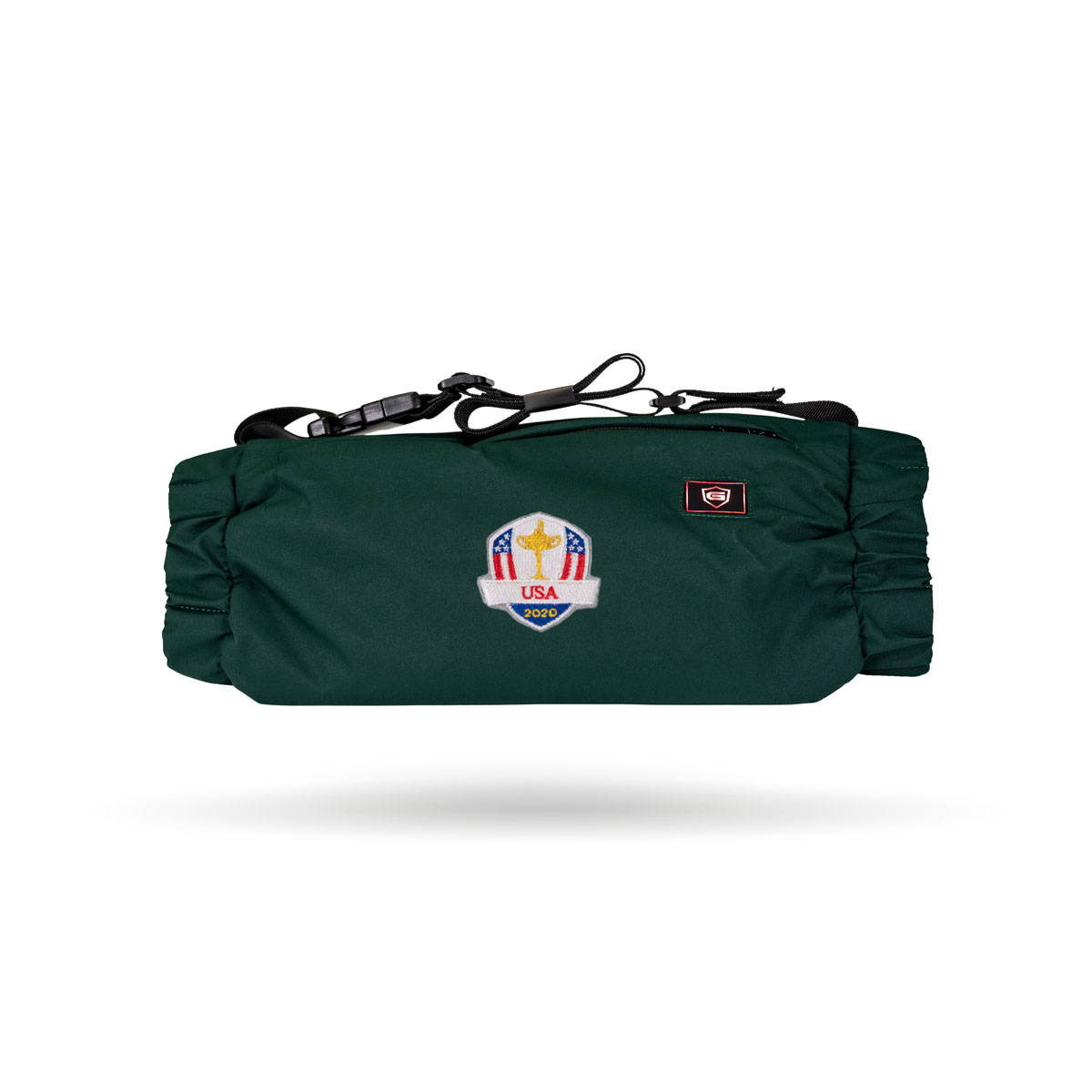 The Military Grade Pouch was designed specifically for the armed forces to replace gloves and disposable hand warmers. It was upgraded with a fourth layer of down material to increase durability and heat retention inside the pouch. A flap also disguises the LED heat indicator from the environment, hence the name "Stealth."
GET A QUOTE
Click here to request Pricing. Quotes are returned in 1-2 business days. Minimum order is 10 pouches for custom work!
ORDER PLACED/REVIEWED
Approve the quote and place order. 1-2 business days to review.
ARTWORK CONVERTED
Once the order is placed, conversion takes up to 5 days business days.
HEATED POUCH PRODUCTION TIME
4-6 weeks (after payment/art approval has been made).*2021 arrival
SHIPPING TIMELINE
Ground (4-5 business day average).
All times quoted are an estimate. For current timelines, please speak with a Corporate Sales Rep.